An overview of funerals before the COVID-19 age
The funeral sector has seen a number of changes over the last 10 years. It is now commonplace for celebrants to conduct funerals and for people to opt for a celebration of their life rather than a traditional funeral (often referred to as a Victorian funeral). 
In a similar way to how wedding ceremonies have become 'bespoke', many funeral ceremonies have become a lot more personalised and a reflection of the life that the person once led. The charity Dying Matters has spearheaded national conversations about the importance of thinking, talking and planning for death. Their work has helped change attitudes and behaviours both in the UK and abroad around death and dying. If you require help talking about death their Talking about death and dying resource is a good place to start.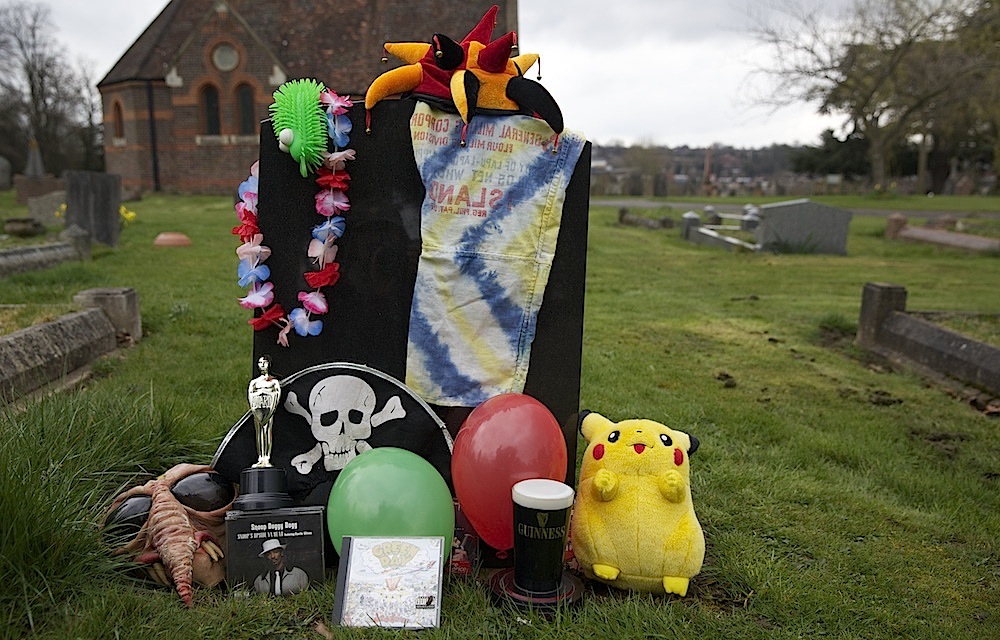 A survey of 2,000 people suggested that 54% wanted their funeral to be a "celebration of life". Some 48% said they wanted it to incorporate their favourite "hobby, colour, football team or music". (ICM 2019)
The cost of funerals 
The cost of funerals and the total cost of dying (burial fees, registration fees, cremation fees etc) have continued to increase over the last 10 years.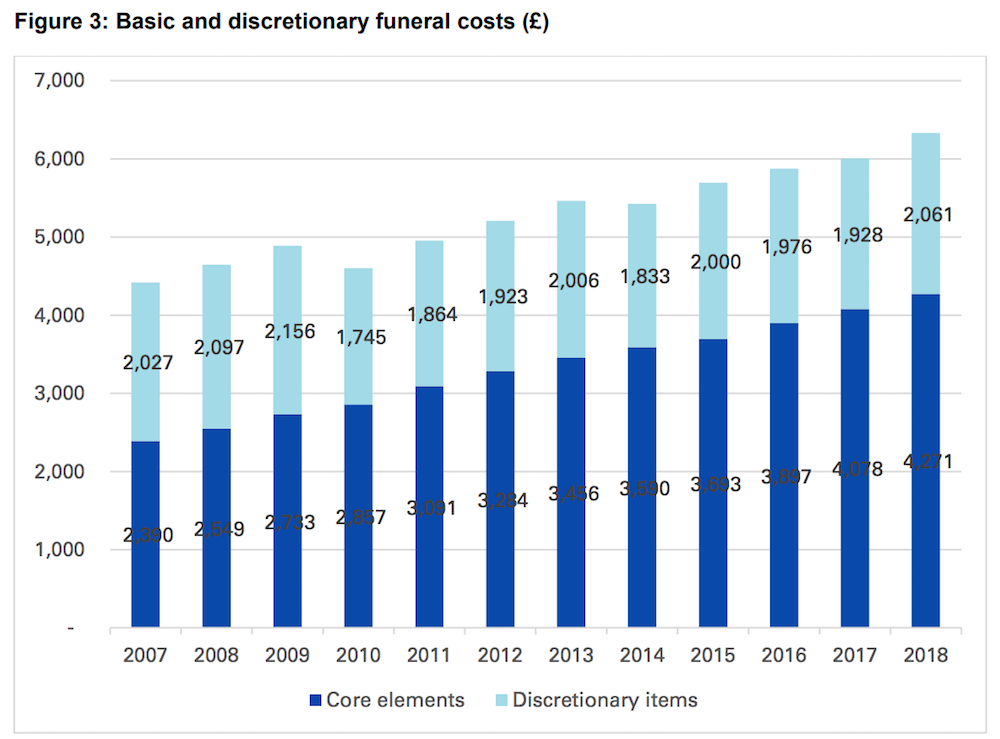 With rising funeral costs, rising living costs and a stagnant growth in people's income many are unable to pay for their loved one's funeral. Loans are often taken out and the bereaved take on high funeral's debts (this is called 'funeral poverty'). 
Digital memorials and grieving online
When someone dies they are normally either buried, cremated or their body is donated to medical science. When buried, cremated and after the body is no longer needed for medical purposes the remains or ashes are often buried or scattered. This act remains an important ritual and part of the grieving process. Almost 87% of us now use the internet and spend more than 3 hours per day using it (OFCOM 2019). This is a huge amount of time and the sentimental and monitory value placed on social media profiles, photos, videos, purchased media etc is increasing. For many, the importance of where someone's remains are located becomes secondary to what remains of them online. The information that is available about someone online and in a digital format is called a digital legacy. A digital legacy might include family photos uploaded to Facebook and Instagram, videos uploaded to Youtube and information that remains about someone after their death on websites and blogs. To learn how to make plans for your digital legacy within a 'social media will' click here.
How COVID-19 is changing funerals
Funeral ceremonies
At the time of writing funerals are still allowed to take place in the UK. Social distancing measures now mean that only close relatives of the deceased are allowed to attend someone's funeral. This is the case for those who die from COVID-19 and for those who do not.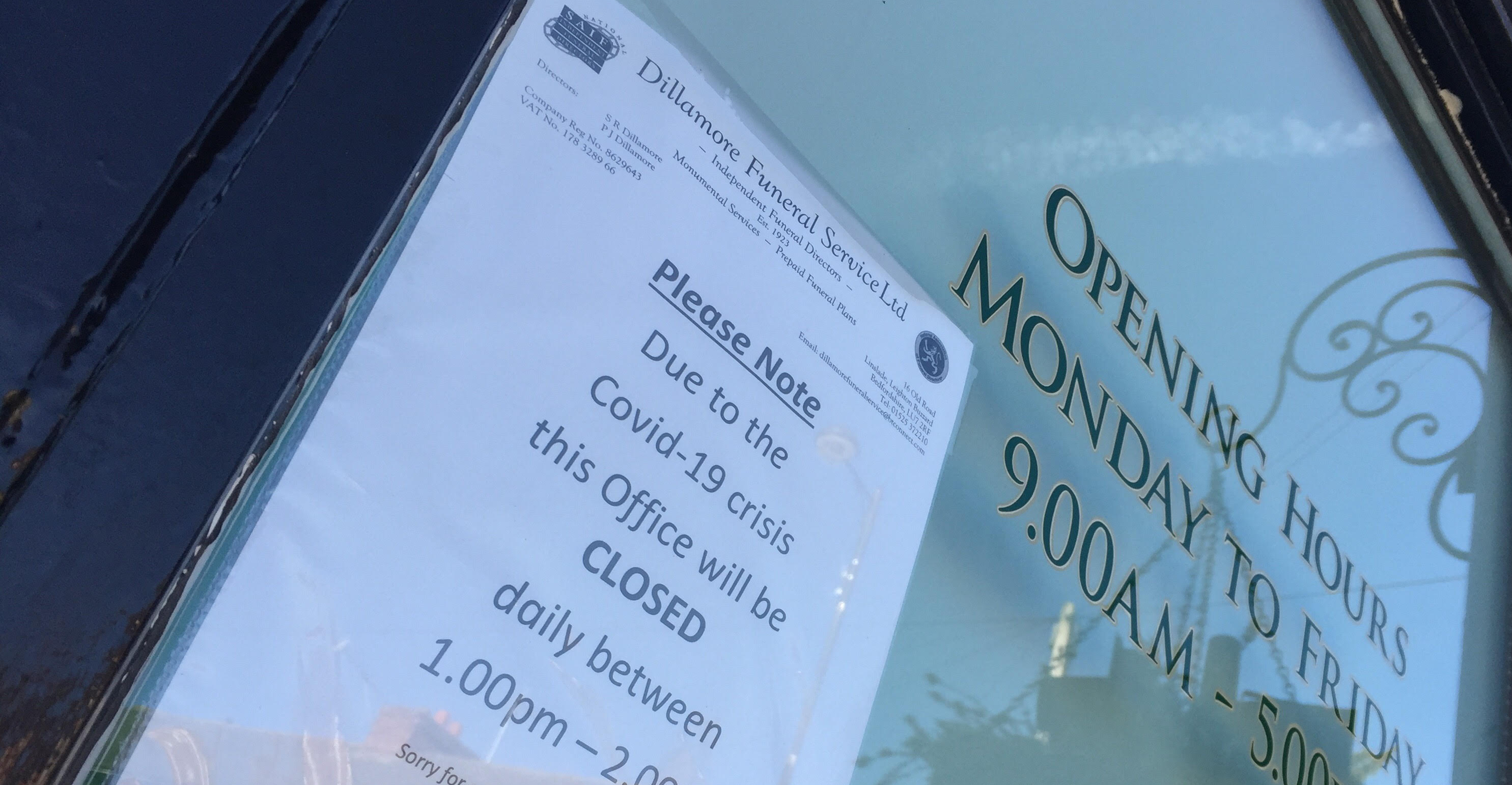 Being able to hug and shake hands at funerals by those outside of each person's household is not allowed. The ritual of "saying goodbye" or "paying our last respects" cannot currently take place at a funeral by those who are not 'members of the person's household' or 'close family members'.
In line with Government guidance, funeral services should therefore only be attended by members of the immediate family who are not in any of the high-risk categories and are not self-isolating. No specific number has been set by the Government. Only the following people should attend:
members of the person's household

close family members

if the deceased has neither household or family members in attendance, then it is possible for a modest number of friends to attend
There may be additional restrictions in place at the service venue. Please check these in advance.
Further changes around social distancing and funerals might occur in the weeks and months ahead.  For up to date guidance please visit the National Association of Funeral Directors website).
Funeral Directors
Funeral Directors continue to carry out their vital work during this very difficult time. Their practice has changed and arranging a funeral is now largely carried out utilising the phone, video calls and other electronic means.
Psychological impact
Many psychologists believe that the sudden change in behaviours around death, dying and bereavement will lead to large numbers of people experiencing complicated grief for years to come. 
There are a number of charities and support phone lines about to assist. Some of these are listed below:
If you are bereaved and would like to speak with someone, you can call Cruse Bereavement Care for free on Tel 0808 808 1677 or visit

www.cruse.org.uk

Child Bereavement UK offers support for families and professionals when a child dies or when a child grieves national helpline 0800 028 8840

At a Loss has a website with useful bereavement resources

www.ataloss.org

Independent Age provides information and advice on a range of subjects including welfare, legal and financial Tel 0800 319 6789 or

www.independentage.org/information/personal-life/when-someone-dies 

If you are looking for local help and support, Marie Curie has information on a range of issues including practical, legal and financial. Tel 0800 090 2309 or

click here
The information above was extracted from NHS London Clinical Networks bereavement leaflet.
How to plan a funeral during the COVID-19 pandemic
You might want to use MyWishes

free funeral software

to make plans for your funeral. Once completed it can be printed at home and a copy emailed to those close to you. Your funeral wishes can be shared with your local funeral director via email and request a quotation.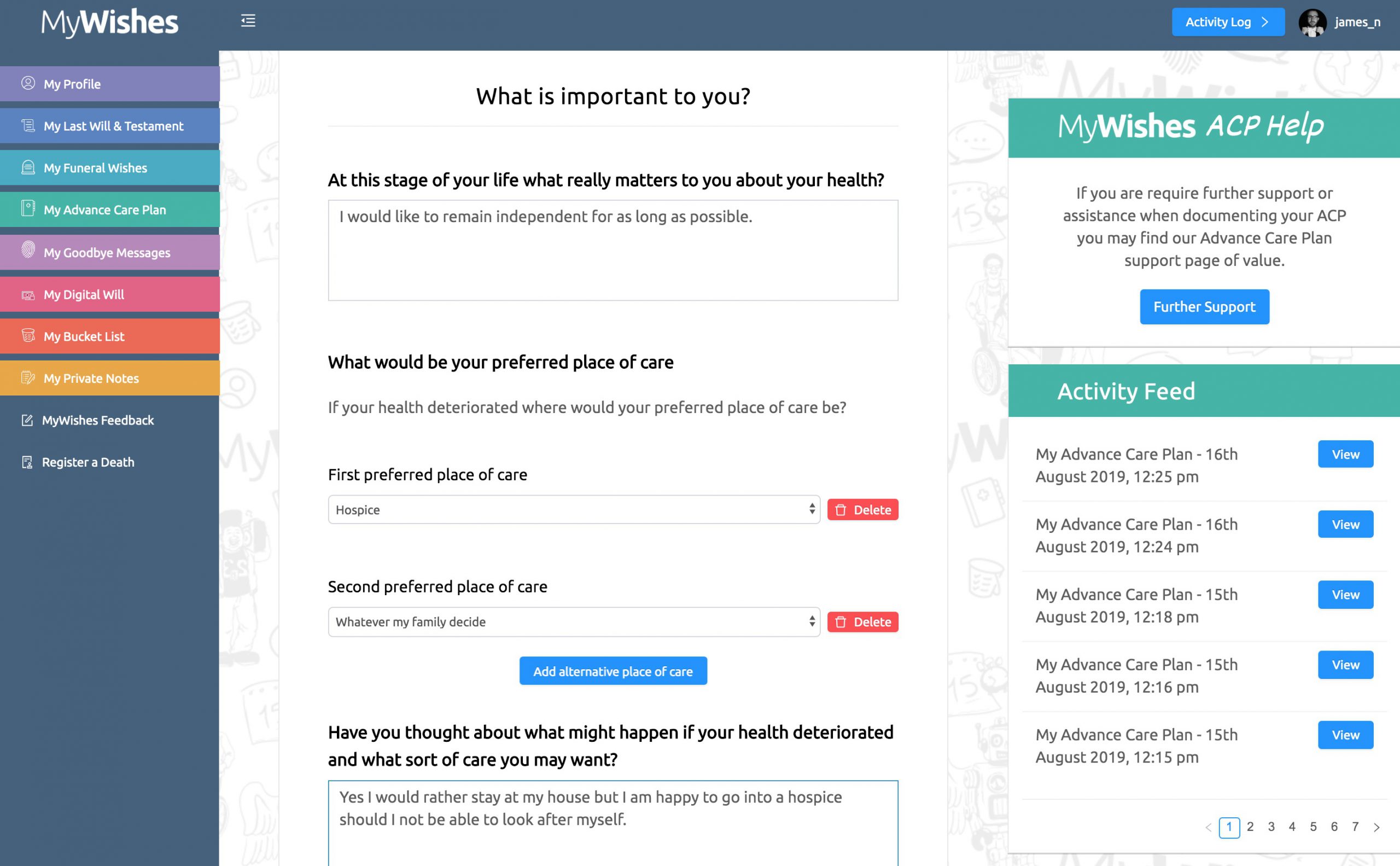 Consider postponing a funeral ceremony or wake until a later date.

Consider stating if you would be happy for your funeral to be live streamed (in your

funeral wishes

). If so, let a friend of family member know.

Learn

how to how to arrange and video stream a funeral on Facebook during the COVID-19 pandemic

should you be asked to required to carry out this task. (this tutorial might also be of value for Funeral Directors)

Learn

How to Arrange a Funeral

in a more traditional sense. Many things addressed in this tutorial are applicable when arranging a funeral during the current pandemic.

Talk to your housemates, friends and family members about your funeral wishes. If you live alone, call or video call a friend or family member (instead of visiting them).

Create a WhatsApp or Facebook group when arranging a funeral. Invite relevant family members and consider adding a funeral director to the group. This might help ensure that everyone is kept up to date with the administration and facilitation of the ceremony. 

If you are not very tech savvy you might want to ask someone else for technical assistance with specific tasks 

You might want to set money aside for your own funeral. To get a better idea of the costs that might be incurred, document your wishes and email them to your one or more local funeral directors and request a quotation. 
Pre-Paid funeral plans
Pre-paid funeral plans allow people to pay for funerals in advance. We strongly recommend that you do not take out any pre-paid funeral plans until the pandemic is over. This is due to the following reasons:
In light of current social distancing measures funerals do not allow for many guests to attend. In accordance with current guidelines limousines should not be used unless there is no other alternative transportation. Many funeral directors have stopped providing limousines and specific services for families all together. 

Further measures might include banning all funeral ceremonies (as is currently the case in Italy). If you pay for a funeral in advance and the services are not provided your next of kin might not be reimbursed. 

Corporate debt is very vulnerable at the moment. Pre-paid funeral planning companies are likely to be deemed as 'high risk' and might not survive in the months ahead.
Supporting you
If you have any ideas or suggestions how this post could be improved or how we can better assist you please do get in touch. 
37% of people surveyed had thought about which songs they would like to have played at their funeral
Other tutorials that you might find of interest

MyWishes free to use software was developed under the guidance of healthcare, hospice, legal and funeral professionals. To learn more about how MyWishes works click here.