Deciding which songs to have played at your own funeral can be difficult (if you haven't documented your own funeral playlist you might find MyWishes free 'Funeral Playlist' feature of value). It can be even more difficult for the recently bereaved to decide which songs may be suitable for a loved one's service.
This simple tutorial highlights how you can use Spotify's 'Wrapped Playlist' feature to help decide which songs should be played at a funeral, wake, celebration of life or memorial service.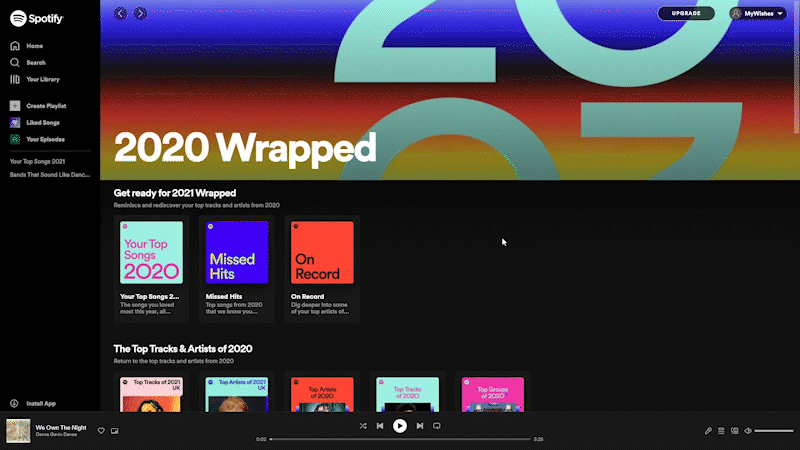 Using Spotify to decide which songs should be played at a funeral
Spotify have released a yearly curation of the most played songs for those who use the platform since 2016. These display the most played songs from the account during that calendar year. The song with the most plays is at the top of the playlist. The song with the second most plays is second, the song with the third most plays is third etc…
To see a wrapped playlist open the Spotify app (mobile/tablet) or web player. The web player website address is: https://open.spotify.com
Sign into Spotify and search for the word 'wrapped' in the search box (see image above). This will display the last wrapped playlist. The wrapped playlist might be displayed as 'Your Top Songs'.
Click on the 'Wrapped Playlist' or 'Your Top Songs' result. The playlist will now be shown.
You may want to listen the top 10 songs in the 'Your Top Songs' playlist. From this list one or two suitable songs might be chosen to for use at a later date. You might also want to play the entire 100 song playlist in the background at the person's memorial, celebration of life or wake.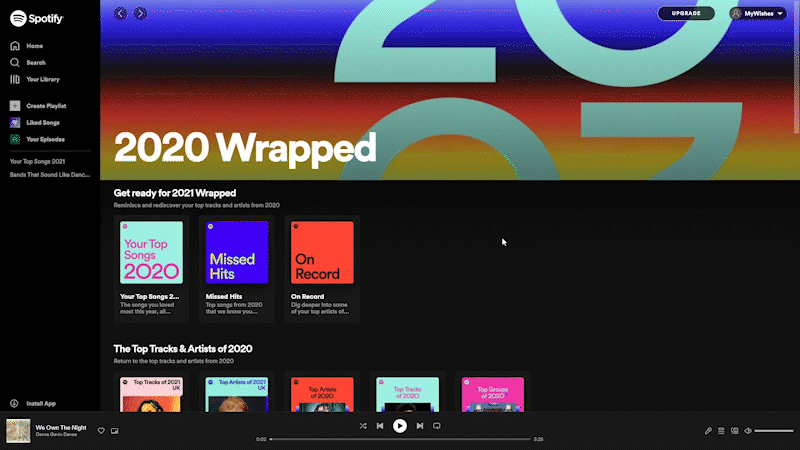 Other tutorials that you might find of value

Michael Sobell Hospice 
Palliative Care Department




Mount Vernon Hospital, Gate 3




Northwood HA6 2RN




United Kingdom


(Map)