To make your Last Will & Testament legally binding in England, Northern Ireland, Scotland or Wales you will need to have the document signed by yourself and witnessed by two people over the age of 18. The witnesses cannot be beneficiaries of the will, spouses of beneficiaries or members of your family.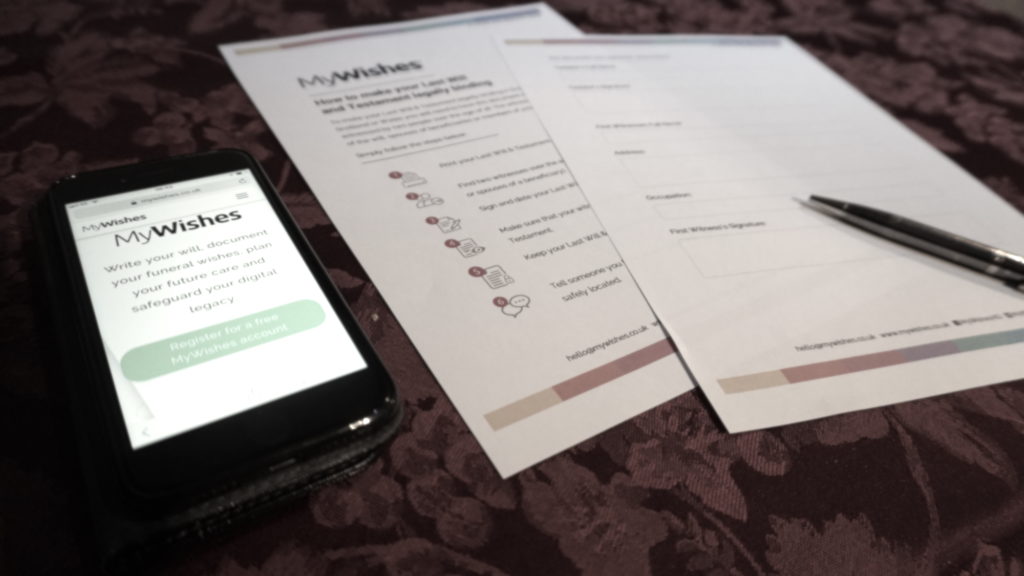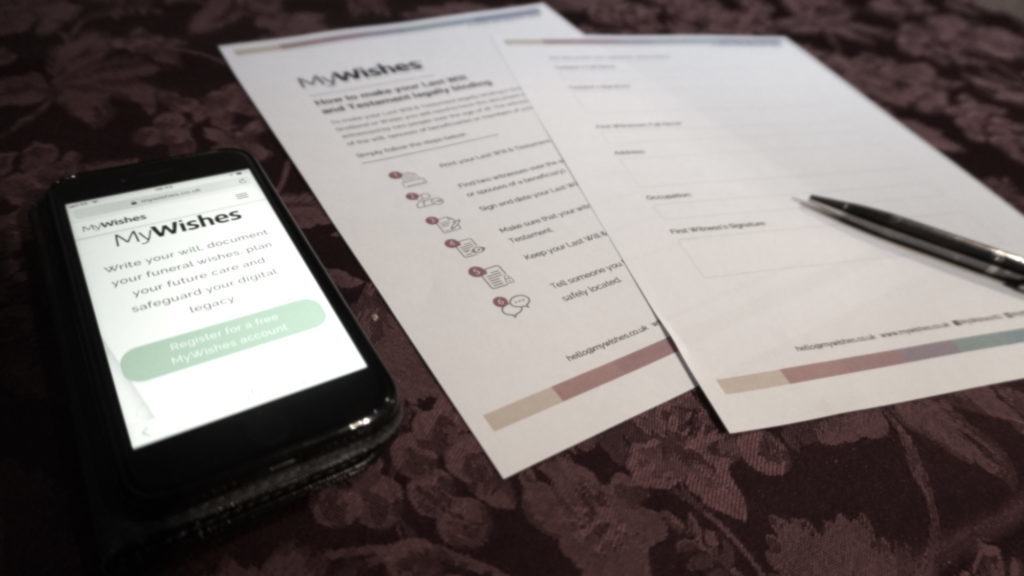 You will need to ensure that the witnesses have sufficient eyesight to witness the signing of the document. Please also ensure that they have the mental capacity to understand the importance of task requested. If there are any doubts surrounding the person's eyesight or mental capacity please consider assigning a different witness or obtaining legal advice.
If you have close relatives who you do not want to give anything to your should state why you have made no provisions for them. We recommend that you provide these written reasons on a separate document. A Last Will & Testament can become a public document when it goes to probate. By adding a separate document you may be able to reduce the stress caused from the publication of such content.
To draft your Last Will & Testament for free click here
Other tutorials that you might find of interest

MyWishes free to use software was developed under the guidance of healthcare, hospice, legal and funeral professionals. To learn more about how MyWishes works click here.