The documents created on MyWishes are private. Once completed they can be downloaded and shared with those you trust within your friendship group, with family members of professionals (for example your doctor, a solicitor or your appointed funeral director).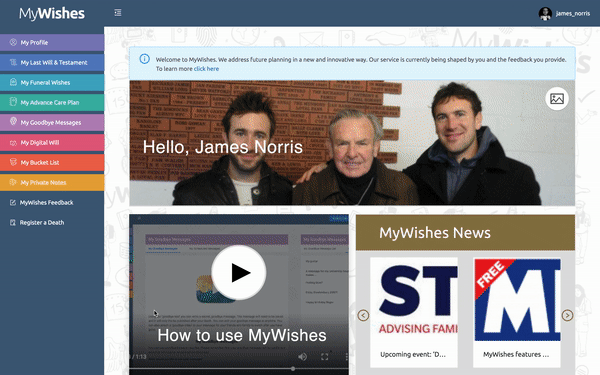 MyWishes have however also developed ways for out users to share non-sensitive information on their public MyWishes page. Non-sensitive content may include their bucket list, the songs that they would like to have played at their funeral, small gifts that they have allocated to their loved ones within their Last Will & Testament and Goodbye Messages that are only sent out onto their MyWishes profile after they die. The Goodbye Messaging feature is basically a Victorian Memory box for today's digital age.
How to make your MyWishes public profile private or public
Every MyWishes user has their own vanity URL. This is created when a user registers however the name can be changed at any time in the MyProfile section.

Your MyWishes URL has to be set to public if you would like to share sensitive information information on it. This setting can be altered by clicking on the 'Edit' button and changed private or public.

When a MyWishes URL is set to private the user's public page will not display allow them to share any non-sensitive information on their public profile.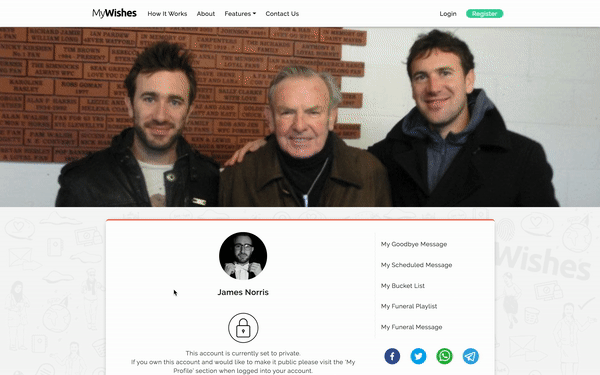 The GIF above highlights how a public MyWishes profile appears when it is set to 'Private'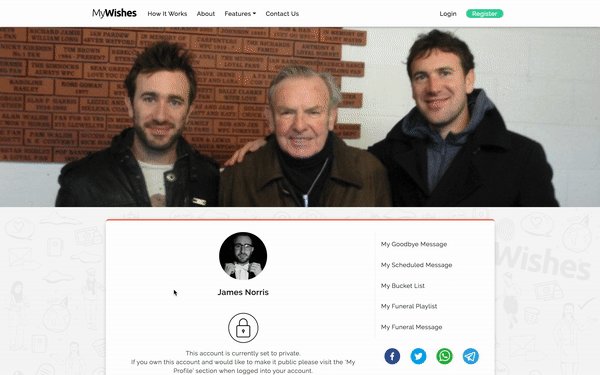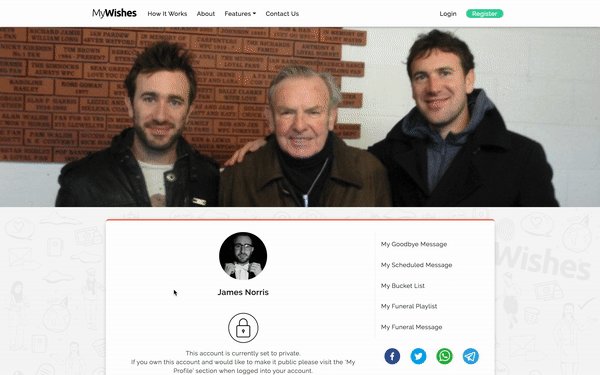 Other tutorials that you might find of interest

MyWishes free to use software was developed under the guidance of healthcare, hospice, legal and funeral professionals. To learn more about how MyWishes works click here.