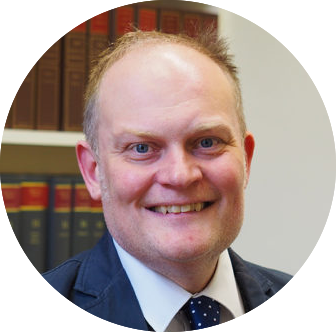 "A Will should cover all of your assets be they valuable or not so valuable. And remember it is often the possessions that have little or no monetary value can cause conflict when a loved one dies. It is therefore paramount that all our assets are taken into consideration writing a will."
– Gary F. Rycroft. Member of the The Law Society Wills & Equity Committee and Chair of Dying Matters.
Why have a Will?
Making a Will is a way of showing that you really care about whoever is left behind and that you have done your best to leave your property and finances in the most thoughtful way possible. Whether or not you leave a Will is going to have a significant impact on how you are remembered – were you someone who took time and care to ensure your loved ones were provided for after your death, or were someone who just left everything to chance and hoped it would all be alright?

Have you written a will
The Digital Death Report 2017 found that nearly two thirds of adults may not have a valid Will. That's two thirds of adults who have decided (or are unaware) that they currently have no say whatsoever in what happens to their hard earned cash and assets after they die.
What happens if you die and have not written a Will?
If you die without a valid Will, the law dictates what happens to your assets. These are called the "Intestacy Rules". If you are lucky the Intestacy Rules will coincide with what you would like to happen anyway. But for many that will not be the case.
Common sense dictates that 18 may not be a good age for a young person to become entitled to a lump-sum of cash. If you make a Will you can specify the age that your children would inherit (say 25 with provision for some money to be advance before that for education and maintenance) and you can appoint guardians to look after your children. There are also plenty of situations where the Intestacy Rules just don't work at all. Cohabiting or unmarried couples are not recognised and neither are step-children. Or what if you have a disabled or vulnerable relative you want to provide for?
By making a Will you help forge a structure to protect your loved ones and help cement a legacy that is legally binding.
So when should I make a Will?
In theory everyone over the age of 18 should write a will. However there are many life events which act like a trigger when thinking about and making a Will. These include:
Buying a house
Having children
Have children
Getting married
Getting unmarried
Inheriting assets
Retiring
A change in circumstances for an intended beneficiary (eg divorce of bankruptcy)
Areas often overlooked
Your Will should remain under review. Revisit it at least every five years or each time a change in circumstance (as shown above) occurs.
Making a Will can help with Inheritance Tax Planning in relation to business succession.
A Will can enable you to make Charitable Gifts (which can also help reduce the amount of tax paid by your beneficiaries) and set out arrangements for your pets and funeral wishes.
Writing a Will using MyWishes
MyWishes Last Will & Testament software is free. Our users enter their details, print and sign their document.
Simply register and enter your details into the interactive document generator. Once completed, download the document (as a PDF) and sign it in front of two witnesses to make it legally binding. If you have a 'complex will' share the document with any qualified solicitor and ask for a quotation to review and update the document. This can be carried out in person or by sending emails.
By providing a complex Last Will & Testament document to a solicitor, the costs incurred will be greatly reduced. MyWishes recommends using a solicitor for complex documents and recommends against using online will writing services that use 'legal experts / will writing experts'. A 'legal expert' doesn't need to have any qualifications and could be an untrained intern! Furthermore no insurance is provided by will writing companies who use 'legal experts / will writing experts'… This means that you are liable for any mistakes or inaccuracies contained within the document.

Other tutorials that you might find of interest

MyWishes free to use software was developed under the guidance of healthcare, hospice, legal and funeral professionals. To learn more about how MyWishes works click here.