How to log out of MyWishes
Once you have created an account and are logged into MyWishes you can log out at anytime. In the top righthand corner of the application click on your username (in the image below the username is CarolineLloydsDoyley). The sub navigation displaying the words 'Profile' and 'Logout' will show.

Click on the text that says 'Logout' to logout of MyWishes. You can log back into MyWishes at anytime.
Automatically logging out of MyWishes
For security reasons if you leave your browser open MyWishes will log you out of your account after 30 minutes of inactivity. Once logged out of MyWishes you will be able to log back into your account at anytime using the email address and password you entered when setting up your account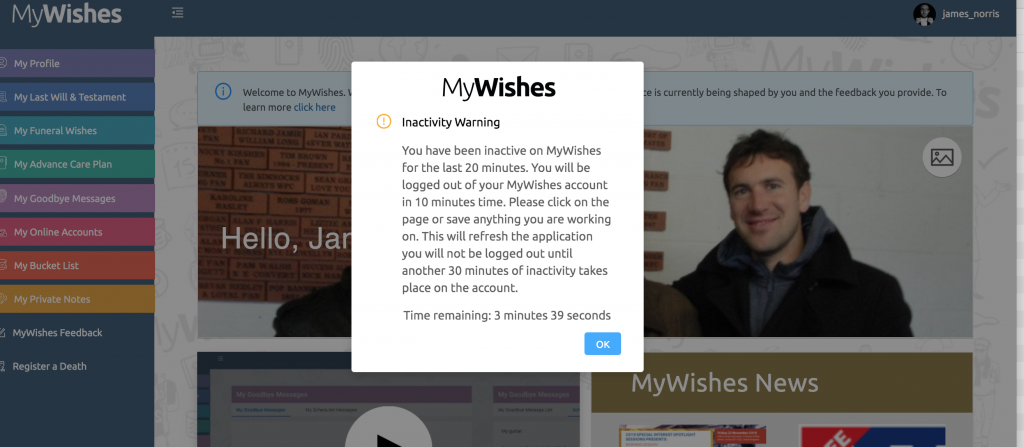 To read a step by step tutorial highlighting how you can register for a MyWishes account click here.
Other tutorials that you might find of interest

MyWishes free to use software was developed under the guidance of healthcare, hospice, legal and funeral professionals. To learn more about how MyWishes works click here.