Bereavement at Christmas.
In this resource, Bianca Neumann, Head of Bereavement at Sue Ryder shares her advice for anyone going through a bereavement at Christmas. If you have been bereaved and are concerned about the festive period, it can be a good idea to think about how you would like to spend Christmas and have open conversations with those close to you.
Christmas and New Year are often associated with tradition or doing those things that 'we' always do together.  This can be a difficult and upsetting time, especially when 'we' aren't able to do these things anymore.
Whilst there is no 'blueprint' or 'map' for coping with grief, it can help to talk about how you are feeling and what would help you around the Christmas period. These conversations could help to negotiate a useful plan. Topics that might be helpful to consider include; how will you divide up your time? How will you allow room to spend time with others and time alone? Perhaps a balance between being alone and in company is needed? Do you want to keep old traditions or start new ones?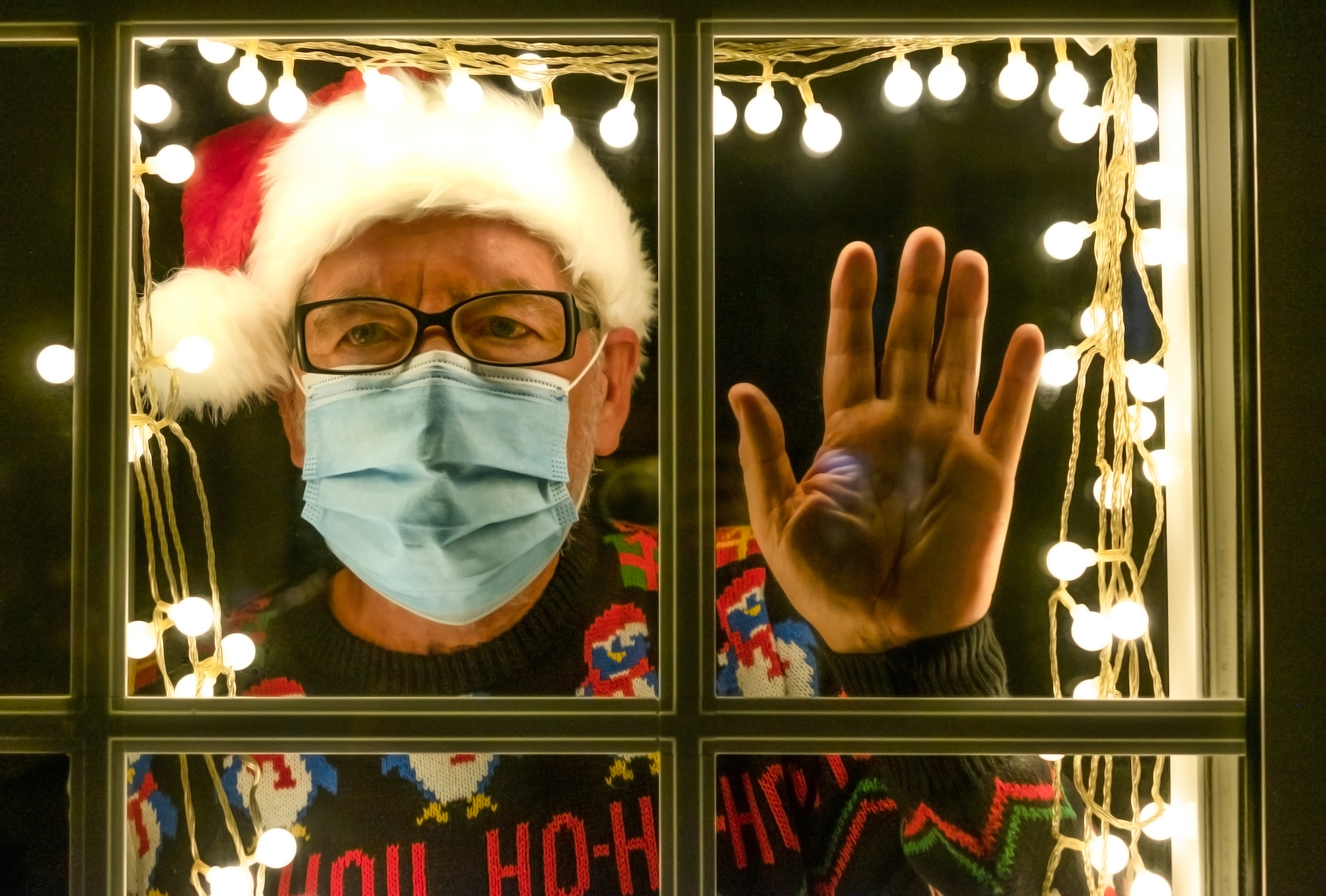 Things to consider about grief during the Christmas period
It can also be helpful to find ways to let others know that you are okay.  Often people can worry about you, but really you may just want some space.  Perhaps you could let people know that at certain times of the day you are going to spend some time alone or you could message them to say that you're going to take some time to yourself.
It is important to remember that it is OK to feel the way you do, no matter what you are feeling.  This could be a mixture of emotions that range from sadness to joy.
At the same time, be mindful that emotions take up our energy. Be kind to yourself and try not to 'over-do' things.  It's important to take time out and think about what will help you get through the day.
Practical ways to address grief at Christmas
Here are some practical things that might help with your grief around the Christmas period:
Buy or make your own Christmas ornament or bauble to remember those who've died. If a photograph feels too much, then perhaps use a ribbon featuring their favourite colour or a sentimental object.
You may still want to bring out their stocking or make one for them, which you, your friends and family can fill with cards, messages or letters.  You can decide as a family whether you then would like to share these out-loud or keep them private. 
Have a small Christmas tree or memory wreath set up somewhere within your home in honour of the person who has died. You could decorate this tree or wreath with their favourite colours, photographs, any meaningful objects or messages.
Make a paper chain with a message or memory of the person who has died written onto each 'link'.
Buy a big candle in honour of the person who has died and light for times of reflection and remembrance.
You may want to make an object or cash donation to a charity you know they would have supported in their honour.
You may want to decorate their headstone or plaque on Christmas Day.  
You may want to set a place at the dinner table for them or make a toast to them at the Christmas meal.
If your family takes the annual Christmas photo you may want to choose an object or symbol to represent the person who has died.
This resource was written by Bianca Neumann, Head of Bereavement at Sue Ryder.
Sue Ryder has launched a campaign to inspire the nation to be more Grief Kind. It's easy to show the people around us that we care, yet, when someone is grieving, many people are so scared of getting it wrong that they do nothing.
Sue Ryder is creating a national movement of kindness around grief which promotes open conversations about bereavement.  To find out more visit sueryder.org/griefkind
Other tutorials that you might find of value
This resource was published in the MyWishes learning section. MyWishes free to use software was developed under the guidance of healthcare, hospice, legal and funeral professionals. Our platforms empowers society to make plans for both themselves and those they care about.
Learn how to make plans for yourself and those you care about

Michael Sobell Hospice 
Palliative Care Department




Mount Vernon Hospital, Gate 3




Northwood HA6 2RN




United Kingdom


(Map)