How to plan for death digitally!
This week is Dying Matters Awareness Week. During the course of the week, a different subject matter has been explored and it's importance discussed each day. Today planning for death 'digitally' is being examined by Dying Matters, coalition members, charities and the general public.
In this blog post we explore what planning for death digitally is, why it is important and how we can make plans for our digital lives.
---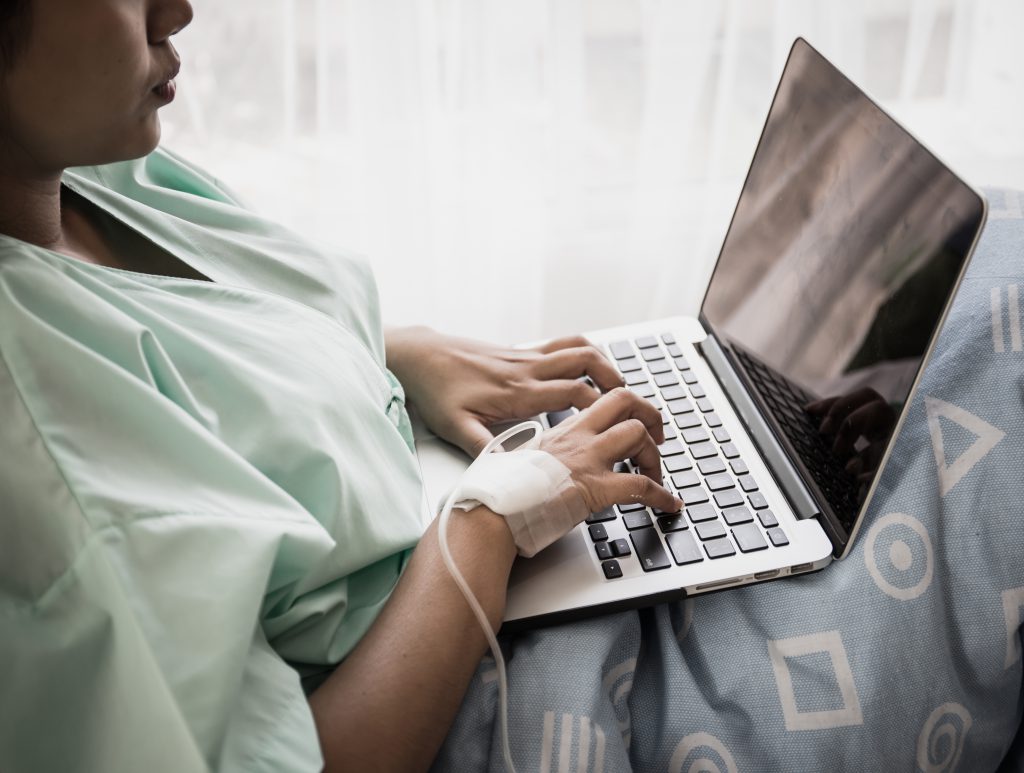 The COVID-19 pandemic, the internet and society
The COVID-19 pandemic and the subsequent lockdown has increased the amount of time that we, as a society are spending online. According to OFCOM we Brits are now spending more than four hours a day online (OFCOM 2020). With an ever increasing amount of our lives now being spent online it is important that we think about the digital trail that we create (sometimes called a digital footprint) and the content that remains about us online and digitally after we die (also know as a digital legacy).
Over the last 12 months technology and led to changes within funeral services. This includes the normalisation of streaming funerals on Facebook, Zoom and other mainstream communication technologies. Other changes such as the temporary changes in UK law allowing for video calling software to be used when witnessing Last Will & Testament's have taken place.
Changes in behaviours, law and practice has helped highlighted the increasingly important role the internet now has for social, physiological and monetary reasons in relation to end of life planning, death and bereavement.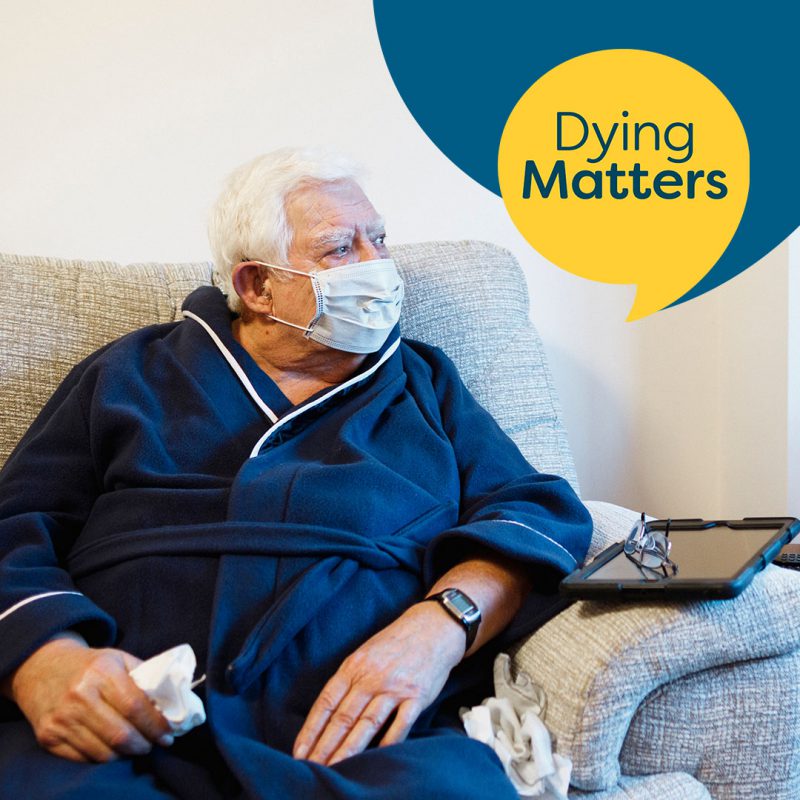 Watch the new Dying Matters video about digital assets planning
A short video about digital assets planning with Stephanie Owens (Dying Matters & Hospice UK), James Norris (Digital Legacy Association  & MyWishes) and Gary Rycroft (Solicitor & Law Society) has been published today. It explores why a digital will and a last will is important and how they can co-exist, symbiotically with one another.
Creating a Digital Will (for free)
It is quick, easy and free to log your online accounts in a Digital Will on MyWishes. Video tutorials will guide you through the digital will writing process and our support team is ready should you require any further assistance.
Once your Digital Will has been completed, simply print it out and email it to your appointed 'digital executor'. Your document can be updated when circumstances change and at any stage during the course of your life.
Create a free Digital Will on MyWishes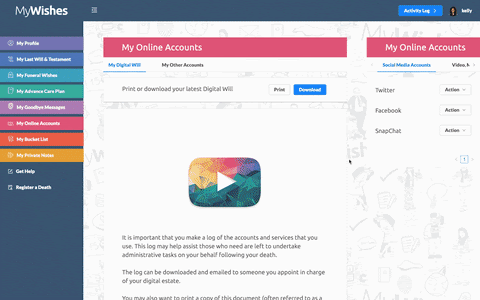 The sentimental and monitory value we place on our digital assets is increasing.
In a similar way to how we own physical assets (a book, a CD and perhaps our own home), we also own and possess a number of 'digital assets'. These might include personal digital photos, music, shopping points, credit and virtual currencies (like Bitcoin). There can be a sentimental, monetary and/or an intellectual value on these digital assets.
The chart opposite highlights that nearly 50% of us now place a value on being able to access the social media profiles of someone we care about following their death. Making plans for our social media accounts to help ensure the longevity of the content it contains is important.
In 1999, The Financial Times reported a "sea of unclaimed assets sloshing around the financial system". There is now an estimated £15bn of unclaimed assets in the UK. Many of these are behind password protected accounts and will never be accessible or claimed. Taking stock of your financial assets can help ensure that they are not lost or reclaimed corporate organisations or the UK treasury.
If someone you care about dies, how important would it be for you to be able to view their social media profile(s)?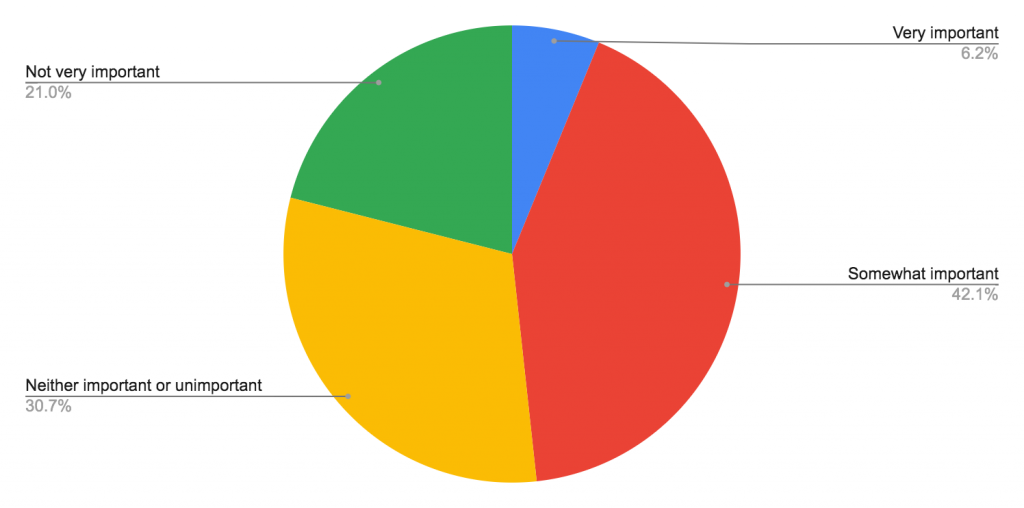 Data from the Digital Death Survey 2020
How to plan for death digitally
Think
Take a minute to think about the different online accounts that you have. Think about accounts that you used to use (but no longer do) and whether photos, videos and other sentimental assets reside within them.
Now think about the financial accounts and assets that have. Do you have 'online only' bank accounts, top up holiday cards, cryptocurrencies, a website, air miles or any subscription services (Netflix, Amazon Prime etc).
Plan
Backup content, make copies and share your important digital photos and videos.
Document your online wishes in a Digital Will (also called a Social Media Will)
Make sure that you have written a Last Will & Testament. Some digital assets might be included in both your Digital Will and Last Will & Testament (for example; Cryptocurrencies like Bitcoin, Cardano and Dogecoin)
Talk
Talk about your Digital Will, your Last Will and Testament, you Advance Care Plan and other important documents with people you trust and professionals (when it is suitable to do so)
Discuss how you might pass on your passwords and grant access to accounts.
Talk about your wider wises (the songs at your funeral, organ donation etc)
Other tutorials that you might find of value

Michael Sobell Hospice 
Palliative Care Department




Mount Vernon Hospital, Gate 3




Northwood HA6 2RN




United Kingdom


(Map)