---
Every Last Will & Testament needs to be signed and witnessed by at least two people who are not beneficiaries of the estate for it to be legally binding. The Government has now introduced legislation that allows people to use video-conferencing technologies to witness the signing of wills. This is a temporary measure and a direct result of the COVID-19 pandemic.
---
Introduction
A need for changes in the law around Last Will & Testament's had been identified by the Law Commission in 2017. A project was launched and work on this is ongoing. From the start of the Covid-19 crisis, the Law Society has been in discussion with the Ministry of Justice to explore a range of options available to government to alleviate the difficulties the public are encountering in relation to the making of wills.
A number of options were discussed with the objective of making the process of making a will simpler but to also ensure adequate safeguards remained in place to guard against abuse and undue influence of the elderly and vulnerable, especially in such unprecedented circumstances. We welcome the temporary use of video conferencing technology to witness wills in the absence of physical presence to help people make wills.
The Law Commission's review of the law of wills is to continue and it is hoped that the final report will be published in advance of the end of the period of temporary measures. The Law Society will continue to work with both the Law Commission and Ministry of Justice on changes to to wills law over the coming years.
Ian is a member of the Society of Trust and Estate Practitioners "STEP" and is a workshop tutor for the "Administration of Trusts" paper on the STEP Diploma for England & Wales. He has been the chair of the Law Society 'Wills and Equity Committee' since July 2017 and a member of the technical committee advising the Law Society's Wills Inheritance Quality Scheme (WIQS).
Ian Bond, Chair of the Law Society's 'Wills & Equity Committee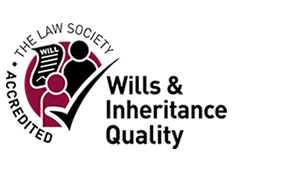 Interview with Gary Rycroft about will writing during the pandemic
Why is it important to have a Last Will & Testament?
If you don't leave a Will fixed legal rules called the Intestacy Rules dictate who receives your estate. If you are in a relationship but not married or in a civil partnership this will NOT be your partner. If you are married or in a civil partnership, your other half may have to share with your children. If you are on second or subsequent marriage your kids from earlier relationships may miss out. So making a Will is about you having control. I also think it's about showing your loved ones that you took the time to think about how they would be provided for on your death and that you care.
How has COVID-19 affected the ways in which solicitors support their clients
Lockdown and social distancing has meant solicitors are now unlikely to see their clients at their offices, but from the word go solicitors making Wills were classed as 'Key Workers' so we have been able to work through out and support our clients with telephone or video conferences to take instructions for Wills. Wills can be witnessed by any two adults who have mental capacity. During the pandemic I and other solicitors have witnessed the signing of wills outside our offices (e.g. the car park) or at client's own homes (either in the garden or in the house subject to suitable 'Covid' measures e.g. gloves, masks, hand washing and social distancing). In some ways it has made the process more collaborative and at a time when many people have felt isolated and lonely Solicitors have enjoyed being in touch with and visiting our clients.
"Making a Will is about you having control. I also think it's about showing your loved ones that you took the time to think about how they would be provided for on your death and that you care."
Gary Rycroft, Solicitor, Dying Matters Chair, Trustee for The Silver Line and MyWishes Legal Advisor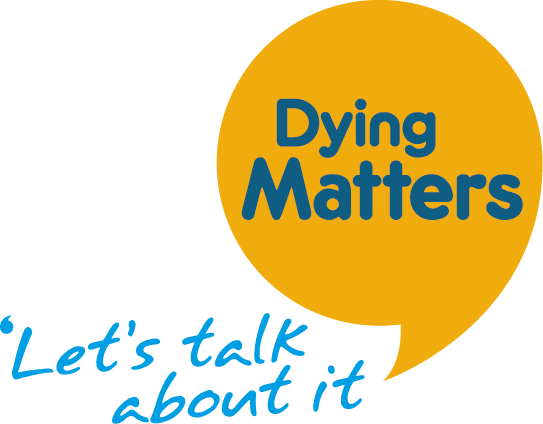 Why allowing people to sign their Last Will & Testament remotely / using video calling technology is important?
I actually don't think it is for the reasons I have explained that we have been coping that well. I have serious worries about the uncertainty the new guidelines might produce. For example, the problem with 'video witnessing' has always been what about the bit offscreen that you can't see. Is someone being subject to 'undue influence' by a third party who is out of shot? Also the Government have made clear the dispensation for video witnessing is only to be used as a last resort, when conventional witnessing is not possible. I have real fears this will be misunderstood and be misused and will lead to more Wills being challenged than ever before.
When someone writes their Will on MyWishes how should they have it witnessed
Once someone has has written their Last Will & Testament on MyWishes they can download it and send it to any fully qualified solicitor by email or print it and provide a hard copy to them for completion. If they want a solicitor to witness the signing I would recommend that the document is signed in front of the solicitor in person, when possible.
If the Last Will & Testament is shared remotely with a solicitor the testator (the MyWishes user who has made a will) might want to consider having a total of three witnesses on the video call. One witness might be the solicitor overseeing proceedings to the best of their ability remotely. The other two witnesses could be in close proximity with the testator. The two witnesses would then counter sign the document in view of the solicitor and the testator. It is important to remember that witnesses cannot be beneficiaries of any possessions allocated within the Last Will & Testament. Partners of of beneficiaries also cannot act as witnesses. 
What is the difference between a solicitor and a 'will writing expert' or a 'legal expert'
To call yourself a 'solicitor' you have to have certain defined legal qualifications (which take years to obtain) and be subject to ongoing supervision and insurance. For a consumer of legal services it is the Gold Standard in terms of consumer protection and a right to redress is you have a complaint. On the other hand anyone can call themselves a 'Will Writer' or 'Legal Expert' even though they may have no relevant expertise or experience, nor any qualifications or be regulated by a professional body. I am all for consumers having total choice about who they engage and pay for legal services, but it should be an informed choice about who and what they are getting and what consumer protections, or not, are in place
Gary is a practicing solicitor with experience supporting those who are vulnerable and the charity sector. Gary served on The Law Society Wills & Equity Committee 2009-2017 and The Law Society Private Client Advisory Committee 2007-2017 (acting as Chair 2015-17). He was a trustee of the National Council for Palliative Care (NCPC) until it merged with Hospice UK. He currently sits on the National Mental Capacity Forum Leadership Group (a joint initiative by The Ministry of Justice and Department of Health & Social Care) and is Chair of the Dying Matters Forum (set up by NCPC and now part of Hospice UK) which seeks to promote discussion about issues around end of life care.
How the new changes affect MyWishes users
MyWishes is the UK's leading end of life planning software. One of our software's features is a free to use will writing tool. This has not needed to adapt in order to adhere to the new laws around witnessing wills remotely using video calling technologies. The ways in which solicitors support our users might however might need to change in some circumstances. Gary highlighted that video and over the phone consultations have been important during the pandemic. He then went on to highlight that virtually witnessing the signing of Last Will & Testaments should be carried out as a last resort.
It is important that testator's discuss their own unique circumstances with their solicitor before their Last Will & Testament is completed. This can be carried out using video technologies and / or in person. Whether or not you would then like your will to be witnessed in person or virtually is a conversation you should have with your solicitor, the decision should then be made by you.